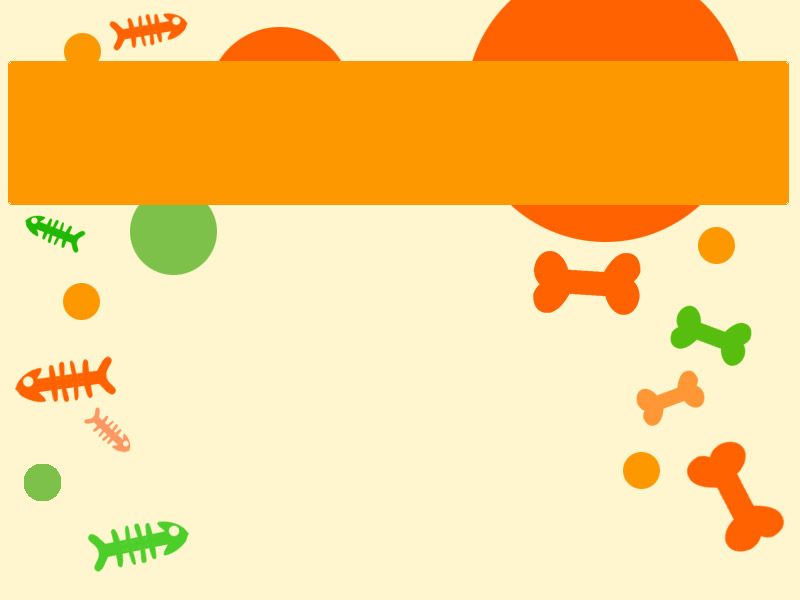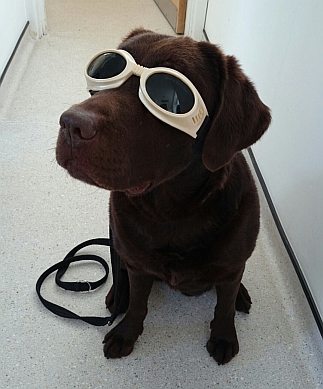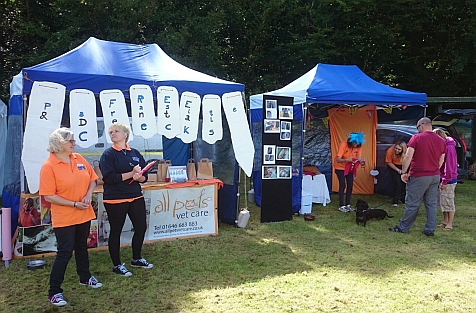 Job Vacancy                                            May 2016

Full Time Small Animal Veterinary Surgeon

Due to expansion we at All Pets Vet Care are looking for a third vet for all aspects of small animal and exotic clinical work.

Our location:

Our small animal only practice overlooks the harbour in Milford Haven - a coastal town in beautiful Pembrokeshire in south west Wales.

Pembrokeshire is a prime holiday location with a number of blue flag beaches on three sides, where (as long as the weather allows) it is easy to take a canoe out or to go for a swim in the sea after work, watch dolphins or whales or persue a multitude of outdoor activities on the coast or in the Preselli mountains.

You find further information about Pembrokeshire
here
.
What we are looking for:

Apart from somebody with sound clinical skills, we are looking for somebody who enjoys to be part of a team and who values his or her colleagues, who greets every client with a smile and treats every animal with affection and respect and who relishes to take part in the ongoing development of our practice.

We do our own on call on a 1:3 rota, but OOH work is generally quiet and a nurse is also always on call. Any new graduate would not be expected to be on-call for the first few months, with cover provided by one of the other vets for the following months.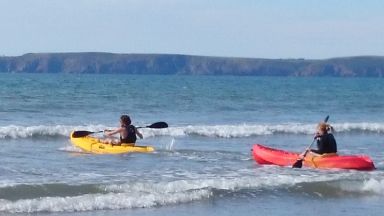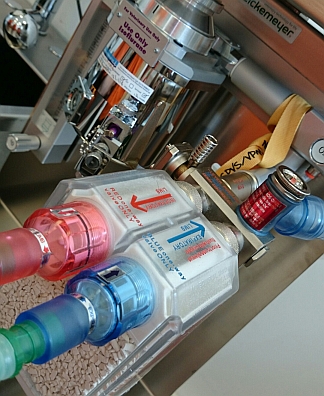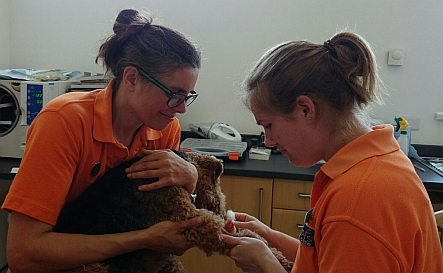 Our premises:

We are located in a beautiful, grade II listed building, which has won the BVHA design award in 2011 and which provides a bright, airy and clean working environment from where you can see the fishing boats and yachts.

We were the first practice in the area to have digital x-rays and are still the only one to offer dental radiography. We were the first practice in South Wales to have a therapeutic K-laser and  we use our electrosurgery for ovariectomies and in other operations.

We continue to invest in new equipment all the time - a replacement for our current ultrasound machine is the next one due.

Our team...

...of great people consists currently of one full-time and two part-time receptionists,  two experienced RVN's and two almost qualified VN's who along with the existing two experienced vets (one with a GPCertSAM) will ensure new or recent graduates are fully supported. We often have students from either the animal care or management courses from the local college and british and international nursing and veterinary students on placements and enjoy teaching and developing them. We have also just started to employ a very experienced groomer.

Our ethos:

Client care is very important to us, and we like to have the time to get to know our patients and their owners and allow them to feel relaxed while they are with us, so we have 15 minute appointments as standard and our nurses run pre-vaccination, geriatric, nutrition, diabetes and post-op clinics.

We equally pay a lot of attention to personal development and CPD and a strong team ethos and all staff have an input into practice development - for this we achieved an Investors in People Gold Award in December 2013 - leadership courses have been as much on the menue as clinical CPD! 

We are starting to run our own CPD program under our Coast & CPD umbrella this year, with courses for the entire veterinary team, encompassing themes as diverse as dentistry, lab work, client care and mindfulness.

These are courses with a difference, as emphasis is not only placed on the course subject, but also the learning environment and coastal activities are part of every course schedule.

We are happy for everybody to develop their own area of interest and expertise and for that we have a generous CPD allowance of £2000 / 8 days per year.

We don't want to degrade our colleagues by calling them "assistants" - we just have "veterinary surgeons" who are all equally appreciated.

Our goals:

Since opening 6 years ago, we have steadily increased our available services, equipment and staff and we want to carry on doing so, continuously thriving to improve what we are doing to the benefit of our patients, our clients and our staff.

Our clients and patients:

You will have a chance to develop your own client base from our increasing number of lovely and very appreciative clients, who will quickly make you feel at home. We often take part in community events like Paws in the Park or Pembrokeshire Fish Week and host evenings for the brownies or visit schools.

We run puppy parties, use lots of treats and take time to play with nervous dogs to make visits stressfree and therefore have patients that are generally easy to handle and a lot of them feel like part of the family to us.

Salary will be commensurate with experience.

To apply, please send your CV with a covering letter to info@allpetsvetcare.co.uk or have a chat first with either Billa or Joan on 01646 663 883.

You can also learn more about our practice on our
Facebook
page.
No matter if you are only just about to graduate and are looking for a supportive place to start your veterinary career, if you are looking for a place where you can study for a certificate or if you are looking for a safe place to bring up a family -

we look forward to hearing from you!