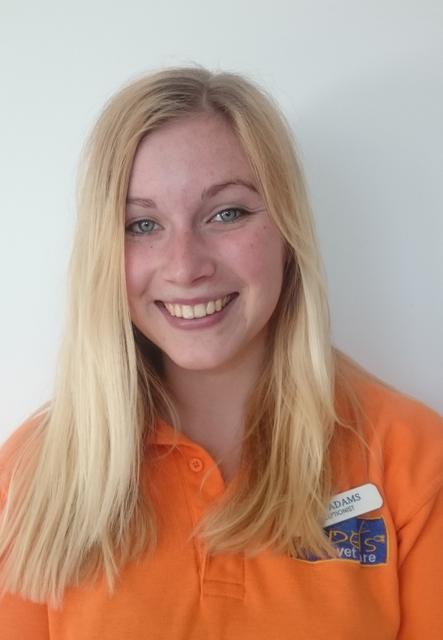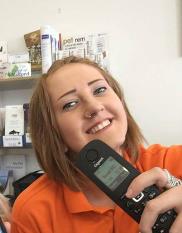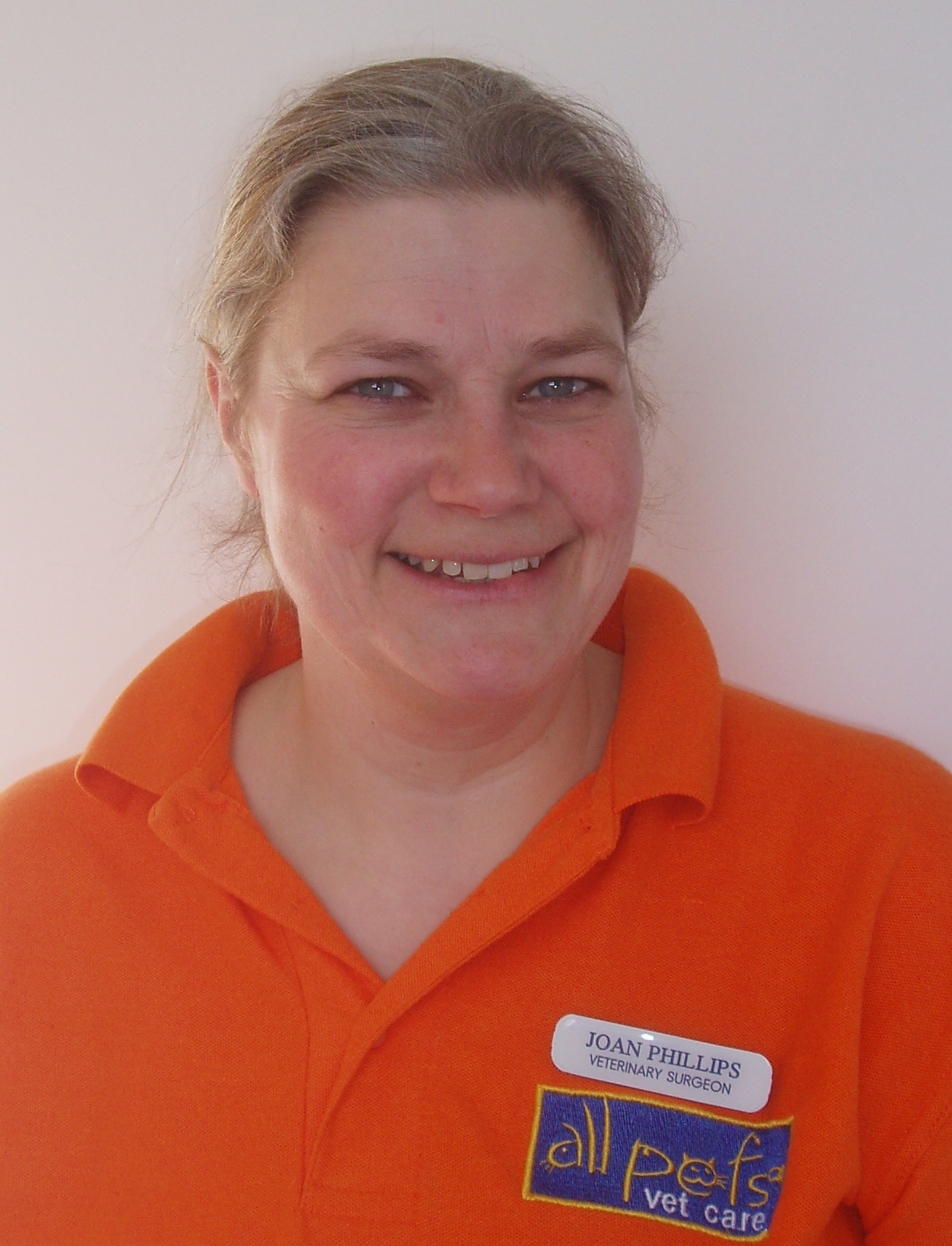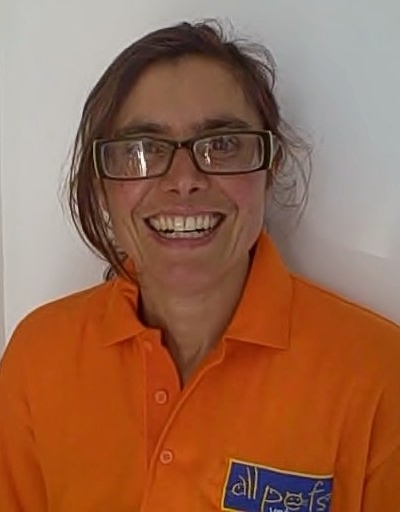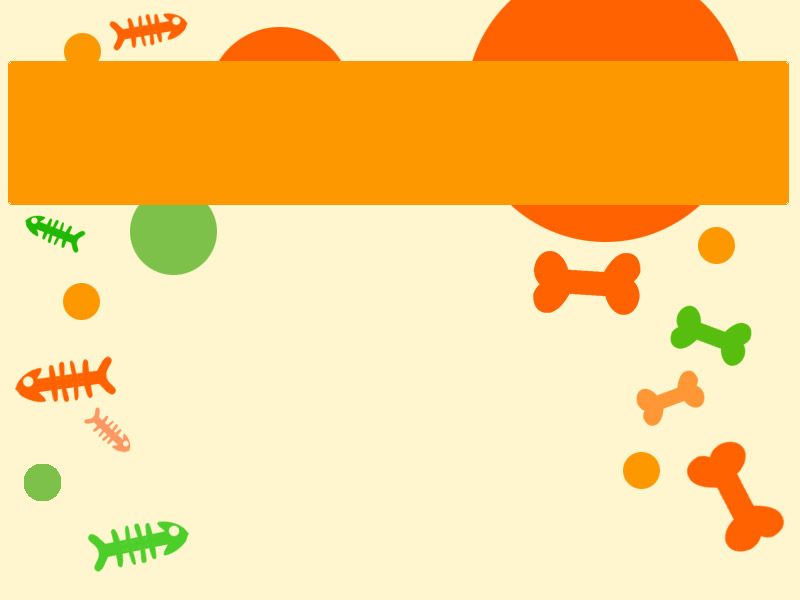 The Team at

   All Pets Vet Care

All Pets Vet Care

Veterinary Practice

The Old Docks Office, Sybil Way, Milford Marina, Milford Haven, SA73 3AA

Phone: 01646-663 883, Fax: 01646-468 111,       info@allpetsvetcare.co.uk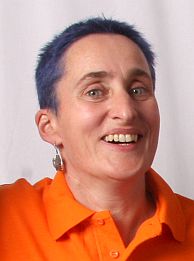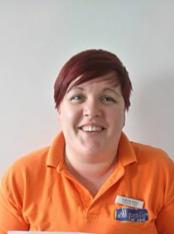 Sarah Reed RVN

Sarah studied for 4 years at Sparsholt College to gain her Veterinary Nursing qualification and a Bsc in Veterinary Health Studies in the summer of 2009, going on to gain the Blue Cross Nurse of the Year Award in 2013.

Her favourite duties include nursing in-patients and

carrying out lab work.

Sarah is our resident Nutritional Nurse, who can give expert advice on your slightly podgy pals. She also developed and hosts Puppy Parties on Tuesday evenings between 5-6pm.

In her spare time she enjoys playing darts and is an avid Manchester United supporter

Billa Schleicher MRCVS

Billa qualified as a vet in 1992 from Berlin University after having previously worked as a veterinary nurse and studied biology for 2 years - laying the foundation for her wider interest in animals of all sorts!

Billa had planned to work in Canada, but fell in love with Pembrokeshire.

She has a weakness for collies and owns one Border Collie, two collie crosses, "inherited" her parents miniature wirehaired dachshund. She also has a cockatiel, some ducks, some chickens and a few sheep! And yes, that hair was indeed blue...

Sian Adams - Receptionist & Office   Administrator

Sian is our Full Time Receptionist and Office Administrator, having made a recent career change from being a qualified Primary School Teacher.

She has a love for travelling and came back from a year teaching in Japan in August 2015 when she then snapped up this position.

Having grown up on a farm she has a love of animals both big and small and currently owns her very smiley Chocolate Labrador Pippa and her new addition Loki the mischievous cat. She took up horse-riding a couple of years ago and only falls off sometimes.

Karen Burton RVN

Karen qualified as a veterinary nurse in 1990 and worked at a very busy PDSA practice in Birmingham for 13 years.

She moved to Pembrokeshire in 2001 and decided to return to veterinary nursing after seeing the position here advertised.

She enjoys nursing sick and injured animals and assisting in operations. Karen is our resident Geriatric Clinic Nurse, who likes to see your older pets to give them a good Health Check.

In her spare time she (sort of) enjoys keeping fit and spending time with her family.

The only drawback to the job is the amount of cake she has to avoid.



Natalie Pusalkar- Receptionist & HR

​Natalie joined us in October 2016. Graduating from Sheffield Hallam University with a degree in Hospitality Business Management, she took on a career in event and project management. With a young son Natalie decided to make a change in her work-life and is now our other part-time receptionist. She loves all animals but her favourite is her bouncy boxer Bonnie.

Joan Phillips, BVMS, GPCertSAM, MRCVS

Joan graduated from Glasgow University Veterinary School in 1998. She moved to Pembrokeshire in 1999, initially only for one year, but ended up marrying a local farmer, and settling here as primarily a Farm Animal Vet.

After a short career break to have children, she developed

her small animal skills to a higher level and gained her General Practice Certificate in Small Animal Medicine in 2014.

Joan has a special interest in the field of endocrinology (hormones to you and I).

She lives on a farm with her husband, children, cat, budgie, chickens and many, many sheep.

Sybil Way, The Docks,

Milford Haven, SA73 3AA

01646-663 883

Laura Dunford Williams - RVN

Laura graduated from Harper Adams University with a Veterinary Nursing degree in 2013. Following a well deserved trip to India she landed her first job in a busy veterinary hospital where she worked for almost 5 years. Fancying a change of pace, she joined our team in February 2018 and is enjoying the luxury of having more time to spend with her patients and their families. In particular when it comes to offering bereavement support.

In her spare time Laura enjoys exploring new places, hiking, salsa dancing and eating good food! If she is not out and about she loves nothing more than a good book and cuddles with her cat Rosie. She also has two guinea pigs; Olive and Peaches and some tropical fish.

​

Rhi Hobbs - Receptionist

Rhi is one of our Part-time Receptionists, she started in February 2016. She studied Art and then went onto do an Animal Management course.

She did a summer volunteering for the Coast National Park, caring for all of the coastal paths and has a love for photography.

Her favourite part of the job is greeting all the lovely animals that come in to see us!

When she isn't in work she's chasing around Osker, her four year old son.


Sian Badrick - RVN

Sian joined us for work experience during her final year studying for a foundation degree in Animal Health & Welfare.

Unsurprisingly, she enjoyed herself so much that, since completing her studies, she realised nursing was for her and with an interest in the more exotic pets, Sian qualified in 2017.

Sian lives with her rabbit Cloud and her cat Sam.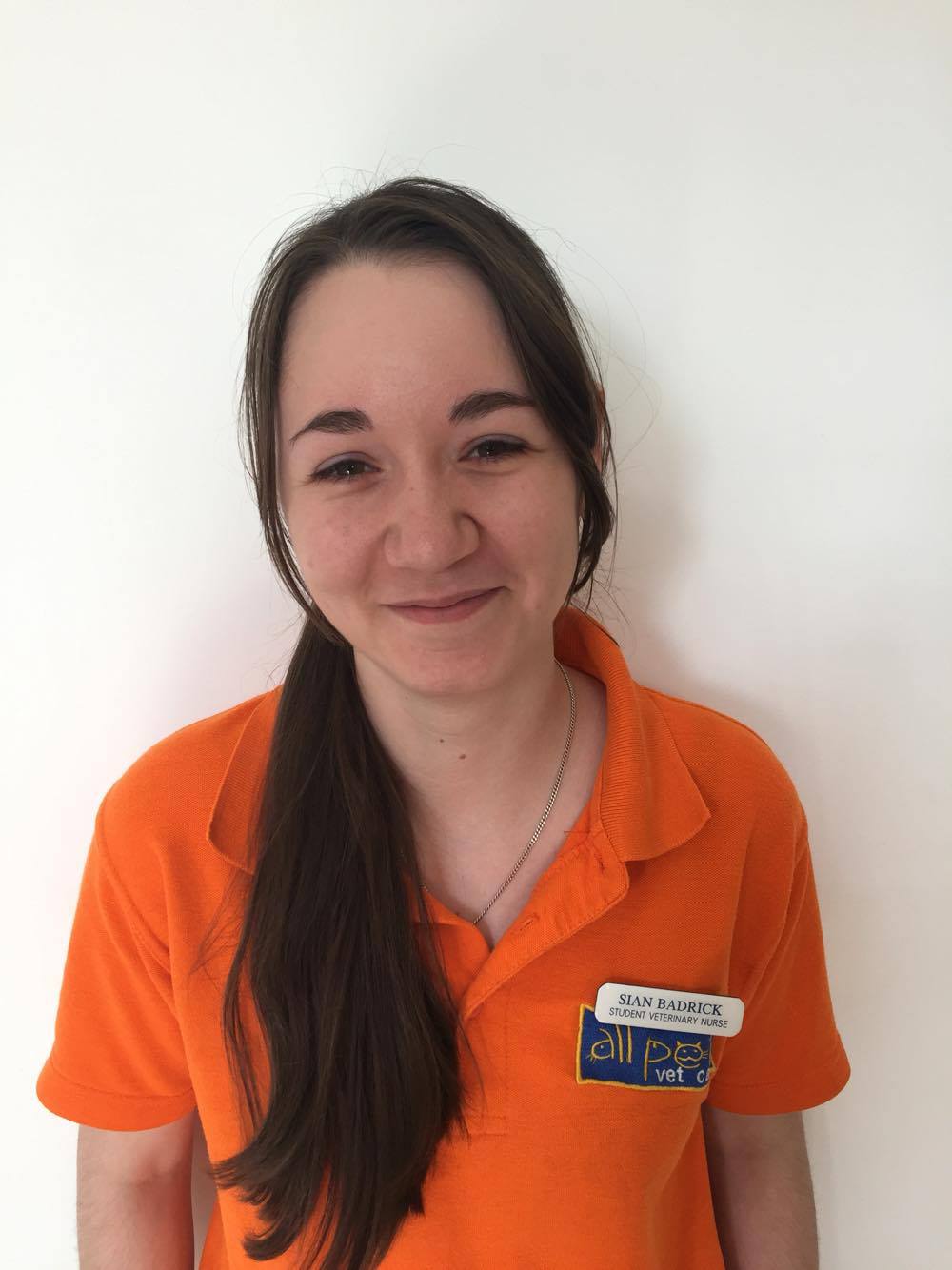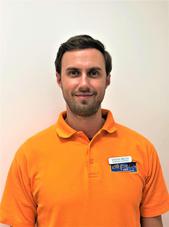 Stefano Sobrero, MRCVS

Stefano who is from a rural area in Italy near Turin, he graduated Veterinary School from Turin University in 2015. Where he then proceeded to do volunteer work for free for a year so that he could improve his surgical skills.

Back home he has a Persian cat called Sally and here in Pembrokeshire he has his cat Loki.

Stefano has a love of both surgery and surfing . If you happen to have a consult with Stefano, ask him how his surfing trips have been in Pembrokeshire so far!

Bryony Harries - Student Veterinary Nurse

Bryony came to us for work experience while she was studying the Level 3 Animal Management course at Pembrokeshire college, she loved it here that much that she started her Nursing diploma in September 2017.

Since working here she has been unable to resist all the cute wagging tails that have come through the door, she ended up buying her own little puppy, Hugo.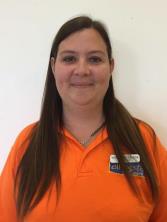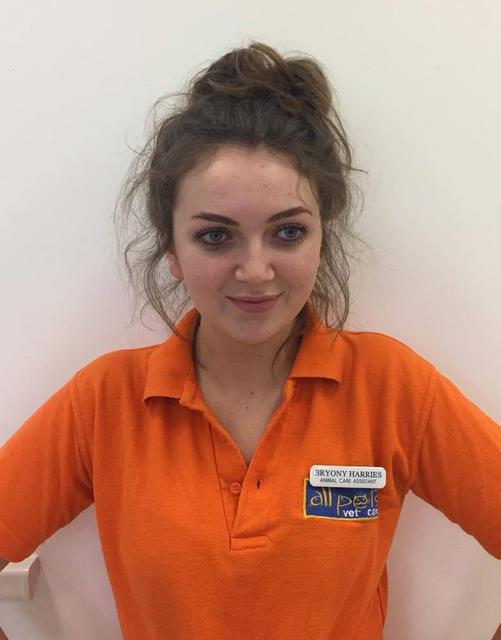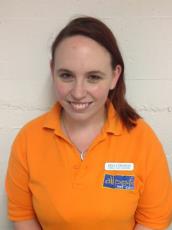 Kelly Francis - Animal Care Assistant

Kelly has recently moved back to Pembrokeshire from south Wales, where she worked at as an animal care assistant after completing a degree in Animal Science at Aberystwyth University in 2012.

Kelly has an interest in all animals large and small including exotics. She currently owns six horses and has a 3 year old boy, Oliver who shares her love for the horses and other animals of all shapes and sizes.